5 Money Tips for Happy Couples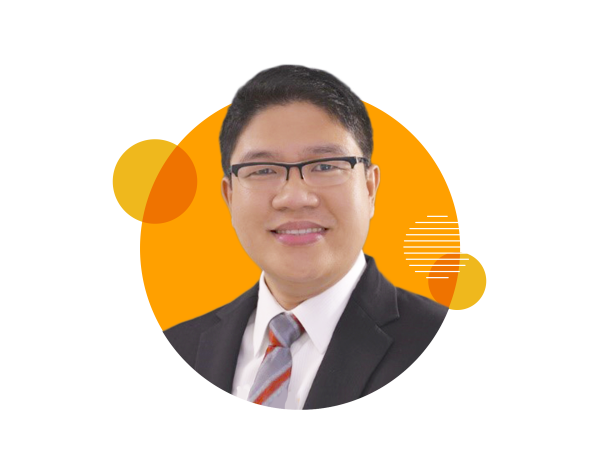 Jed Velarde
COL Investing Advocate
Key Points
Mixing and managing your finances with a partner isn't always easy, especially when you come from different backgrounds and have different personalities. Here are some tips to help you and your partner start your financial journey successfully.
Managing your money isn't always easy, especially when you're starting out with your financial journey. Throw in another person in the mix, and it gets even harder!
The good news is that managing your finances with a partner is totally doable, as long as you and your partner communicate and work on it together.
Here are some couple tips you can use to strengthen your relationship with money and each other:
To have a richer life together, you need to start by setting your goals as a couple.
Be completely honest with each other about what you want to have in the future, especially about money and your ideal lifestyle.
This way, you'll have a clearer picture of your financial habits and lifestyle expectations, which will make it easier for you to figure out how to reach those goals together—especially financially.
Couples should be open with each other, and this includes talking about your finances!
Make sure you talk about what your financial situations are right from the beginning: what you own, how much you earn, and if you have any debt.
Start by sharing where you are today financially, so you can better plan out how to improve your financial lives together, whatever your starting point may be.
Is getting your first million pesos part of your #couplegoals?
Whatever your goals are, remember that the best way to get there is by treating your partner as your teammate.
Be there to help and encourage each other to make the best decisions, especially financially. Try to avoid fighting and remember that you're on the same team, and that you're working together to get the best possible outcomes for the both of you.
#4 Only give what you can
A relationship isn't measured by how expensive your gifts are.
While it's fun to spend on each other, make sure it's not costing you too much.
There are many ways to show your love for your partner without always having to spend, and they can even be more meaningful than something that you pay money for.
It's not enough to have a plan—we need to move forward by taking action and actually implementing our plans.
This can be overwhelming at the start, but you only need to do things one at a time to get to the dream life that you are planning to achieve together. Don't wait for a future date to begin—the sooner you get started, the sooner you'll reach the future life you want to have.
Some things you can do to get started:
• Open a joint bank account so you can manage your joint funds more easily, especially for your shared expenses and savings
• Create a monthly budget based on your savings goals and agreed upon budget
• Attend free webinars where you can learn how to start investing
• Download an app or create your own version of an expense tracker, to help you stay on track with your financial plans
This article is part of Your Investing Journey - COL's monthly email newsletter that contains insights and strategies by the COL community to help you achieve your financial goals. Click here to read more articles like this.
COL Financial is the country's most trusted wealth-building partner where more than 400,000 Filipinos invest in stocks and mutual funds. COL was founded on the belief that 'every Filipino deserves to be rich'. That is why, for twenty years now, we remain committed to help Filipinos build wealth by continuously providing free seminars, expert guidance and innovate tools.