Wellness from the web: How the internet is pushing people to stay fit

Key Points
With the emergence of "fitfluencers," and growing number of #fitspiration posts, social media has proven its power to push people to achieve their fitness goals. This article is made in partnership with PRU Life UK.
Fitness-related posts on social media have witnessed growth over the past years. In TikTok alone, videos under the hashtag "fitness" have over 115 billion views, while there are over 470 million photos on Instagram tagged under this keyword. On YouTube, the two-week shred challenge of fitness influencer Chloe Thing has gotten 410 million views in a span of two years which is about the same amount as a K-pop music video from a popular group gets.
With these staggering figures, it's safe to say that the internet has continuously played a part in pushing people to stay fit. In fact, social media's power to motivate people to exercise has been proven by several studies.
A 2017 study by Holland et al. concluded that "social media often encourages exercise in order to reach an appearance aligned with gendered body image ideals."
"Young people are increasingly turning to social media for information about health and health behavior norms," the study stated. This was echoed by Raggatt et al. in their 2018 study which also found that fitspiration content influenced people's health beliefs and behaviors.
Fitspiration is a term widely used by persons on the internet who either want to share their fitness journeys among others. The majority of those surveyed said "fitspiration" content inspired them to exercise or eat healthy, which is also their main reason for looking through such content.
An article posted on the website of workout app, Aaptiv, also mentioned that social media posts from families and friends who are trying to pursue their fitness goals can be "motivating."
In 2021, as the world continues to be at a standstill due to COVID-19, social media has appeared to be a "key avenue to promote and disseminate health interventions to promote physical activity," Mezna A. Al Marzooqi, a professor at King Saud University in Saudi Arabia, said.
The United Nations has underscored the importance of physical activity amid the pandemic, stating that individuals should have "150 minutes of moderate-intensity or 75 minutes of vigorous-intensity physical activity per week," based on the World Health Organization's recommendation.
As fitness centers and gyms continue to be closed in many parts of the world, the organization suggested checking online content promoting physical activities.
"There are countless live fitness demonstrations available on social media platforms. Many of these classes do not require special equipment and some feature everyday household objects instead of weights," the UN said.
Here are some pages you can check for your dose of physical activities:
1. The Body Coach TV (YouTube) https://www.youtube.com/c/TheBodyCoachTV/
2. Yoga Girl (Facebook) https://www.facebook.com/watch/rachelsyoga/
3. Demi Bagby #PowerfullyPositiveChallenge (TikTok) https://www.tiktok.com/@demibagby?lang=en
4. Sohee Lee (Instagram) https://www.instagram.com/soheefit/
As much as these fitspiration contents on social media leave a positive influence on people, it also has a downside.
Holland et. al warned that social media can also be a "barrier to exercise." Stanford Children's Health advised those who "feel down" after seeing several fitspiration posts to "practice self-compassion."
"Recognize that all bodies are different—and almost all fall short of our ideals," the hospital said in a 2020 post. "Remember that exercise is about much more than losing weight. Increasing your physical activity can reduce your risk for disease, improve your sleep, and help you feel better in your own skin."
For more health-related content, you may download Pulse for free both available on Apple App store and Google Playstore or visit www.wedopulse.com/ph/ and www.prulifeuk.com.ph.
This article is made in partnership with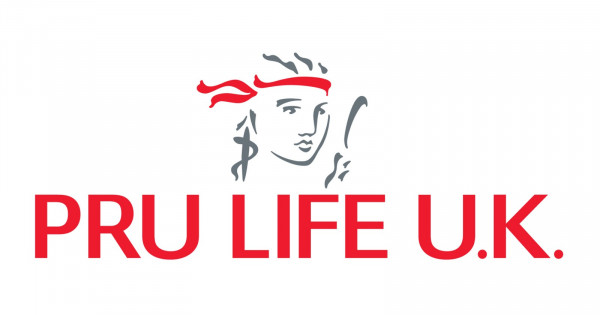 This article is part of Your Investing Journey - COL's monthly email newsletter that contains insights and strategies by the COL community to help you achieve your financial goals. Click here to read more articles like this.
COL Financial is the country's most trusted wealth-building partner where more than 400,000 Filipinos invest in stocks and mutual funds. COL was founded on the belief that 'every Filipino deserves to be rich'. That is why, for twenty years now, we remain committed to help Filipinos build wealth by continuously providing free seminars, expert guidance and innovate tools.